Our skilled team is ready to tackle your toughest roofing problems.
Our team at Chief Roofing has been serving the Hillsborough, North Carolina region since 1986, and we take great pride in our high-quality workmanship and roofing expertise. We have the skills, expertise, and tools to offer a full range of roofing services for both residential and commercial properties, and we offer an unbeatable warranty to back up our claims.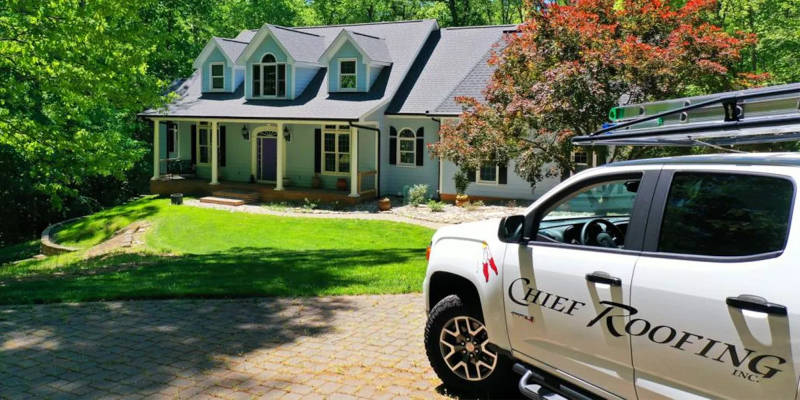 Our team knows it can be hard to trust a roofing company to work on your property, which is why we hold ourselves to a high standard and offer a 10-year workmanship warranty for our services. This warranty can remain in place even if you end up moving, so the next property owner can continue to benefit from this valuable guarantee. If your roof ends up needing repairs or maintenance within that 10-year period, our skilled roofers will return to your property to provide the required services at no charge.
We want to do everything we can to earn your trust, and our workmanship warranty is just one way we can show our transparency and dedication to honest, high-quality work. Due to our decades of experience in the roofing industry, we're confident we can handle your toughest roofing issues, whether you need a detailed roof inspection, major repairs, or a new roof installed on your home. If you have any questions about our capabilities or services, we encourage you to give us a call.
When you need roofing services for your home or business, reach out to us for the friendly service and outstanding results you deserve. We look forward to working with you!